Mr Jazziq, HiphopZa's Amapiano Man Of The Year
|

Mr Jazziq, HiphopZa's Amapiano Artist Of The Year
HiphopZa and it's team already have a few South African amapiano artists that are loved and being followed daily. Mr JazziQ is one of such men as he exudes a great sense of humor, and is also dedicated to his passion which is music.
Over the last few years, Mr JazziQ happens to be one of the few amapiano artists who came onboard and was quite prolific with his job.
Then as an upcoming amapiano singer, he shared a few tracks that have actually caught the minds and attention of many, and since then he does not seem to relent as he keeps sharing both nice music and interesting things on his social platform to keep his people busy.
Mr JazziQ as we already have known is a prolific and hardworking South African amapiano artist who has been in the amapiano genre for bout 3 years now.
Most of our team have at least confirmed that they have listened to some of his songs and find him so interesting that it was decided to share more information about him and his music; particularly his music which we love and have gone viral.
We have therefore listed a few songs by Mr JazziQ with which we believe are among the reasons why the young amapiano artist is loved.
Mr JazziQ has his real and biological name as, Tumelo Manyoni and was born in March 1995.
Check below as we have listed a few of his best songs, and use the comment section and share your thoughts with us.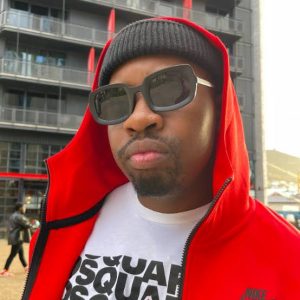 Best Amapiano Songs By Mr JazziQ, By HiphopZa
Picture Junk Park By Mr JazziQ: The song Pictue Junk Park has actually been the first breakout song of Mr JazziQ. He released the music in 2021 and later his album Party With The English as dropped and the song made it's way to the project. The song was assisted by FakeLove and Mpura.
Woza: This is undoubtedly the best song from Mr JazziQ, and in fact HiphopZa'a editor's best. The track was shared just after releasing Picture junk Park in 2021. It was assisted by the self acclaimed king of amapiano, Kabza De Small together with Lady Du and Boohle. The music also made it's was to his first studio album, Party With The English.
Halala By Mr Jazziq: Towards the end of 2021, an album compilation was dropped, and it was named Black Is Brown Compilation Vol 1. The project was jointly worked on by Mr JazziQ, Kay Invictus, M.J
and featured Mellow & Sleazy. The project which was released in 2021 housed a hit track by Mr Jazziq titled, Halala.
Mr Jazziq Shaker Smart: Just around the time Mr Jazziq dropped his Halala, he released a music named Shaker Smart
and he was assisted by the likes of Djy Ma'Ten, Mellow & Sleazy, M.J.
Johnny ke Johnny: It is fair to sate that this is the best song of Mr JazziQ for 2023. As we were still celebrating new years and just came off Valentine's day, Mr JazziQ dropped off a new track which he called Johnny ke Johnny. The music was shared by Mr JazziQ, PCee, Zan Ten in February 2023 and featured Papi_SA.
Le Tin by Mr Jazziq: In his album which was released in 2021, the South African amapiano singer had a hot song in the project named Party With The English. The song featured Reece Madisa, Kabza De Small, Zuma.
VSOP: In 2020, some upcoming amapiano singers released an album, Maba Jabul'Abantu. The project which was dropped in 2020 had a great piano song in it called VSOP, a sound that over-took many amapiano songs then, and the track featured Mpura, Reece Madisa, 9umba, Riky Rick, Zuma. The lead singers on the track were both Busta 929 and Mr JazziQ.
The above listed are some of the most trending and highest charting music by the amapiano singer, Mr JazziQ. With these music, he was able to gain the hearts and minds of the HiphopZa team We wish him more success.